Help Shape the Future of the Construction Industry.
How We Make a Difference
The Fund engages in the following activities to protect and advance the construction industry on behalf of the Associated General Contractors of America's more than 27,000 general contractors, specialty-contracting firms, service providers, and suppliers.
Research
Having the right data helps AGC make the case for vital legislative measures, and against unneeded and costly regulations.
But getting good member and public data and reliable research costs money. The Fund helps us get the job done.
Lobbying
A top-notch team of government relations professionals actively lobby key decision makers on behalf of AGC member firms.
Whether it is meeting with legislators or administration officials, AGC promotes policies that result in a more favorable business environment for its members.
Litigate
Ready to fight any law, rule, or precedent that threatens AGC member firms and the construction industry to secure legal victories.
The courts have the power to damage or improve the business climate just as much and sometimes more than elected officials and executive departments and agencies.
Influence
Providing AGC with the resources needed to hold successful media events and place ad buys to advance our goals.
Influencing key decisions makers, like members of Congress, often times means first cultivating public support for an issue…and that costs money.
What AGC Leaders Say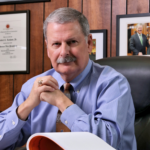 "While other associations are narrow in focus and limited in scope, AGC is the only association with the expertise to represent the interests of the entire construction industry. On most issues, if AGC doesn't do it, it doesn't get done! But it's expensive to research the facts, to lobby, to litigate, and to educate the general public. This is where the Fund steps in to finance critical efforts to expand construction markets, fight regulatory overreach, and promote the industry."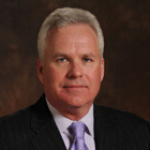 "The Fund is the AGC's most effective tool to advocate for our industry's interests at the federal and state levels. It allows AGC to finance efforts to expand markets for contractors through research and lobbying, protect the industry from regulatory overreach through litigation, and advocate for our industry by financing critical advocacy campaigns that influence policy decisions."
Explore Our Recent Work
The Fund has a track record of success as it helps AGC rack up an impressive list of advocacy results. Most recently, it financed campaigns in support of workforce development, tax reform, and infrastructure investment reaching hundreds of thousands of construction professionals and social media users.
Latest News
Check out the latest news affecting the construction industry.
AGC blocked a surprise federal tax increase of up to 37 percent on Paycheck Protection Program (PPP) loan forgiveness, benefiting tens of thousands of construction firms. The association was able to secure a provision in
On September 22, AGC sent a letter of support for the Endangered Species Act (ESA) Amendments of 2020(link is external) introduced by Senate Environment and Public Works Committee Chairman John Barrasso (R-WY) ahead of a September 23 hearing on
Every year during Construction Safety Week, construction companies reinforce and celebrate our shared commitment to safety with mass safety meetings, equipment demonstrations, job tours, appreciation barbecues, and more. Join us and bring Safety Week to
Building a Strong Advocacy Foundation
The Fund is working hard to protect and advance the construction industry on behalf of the more than 27,000 AGC member firms.
Only takes a few seconds!